This opportunity has passed.
Managing Your Wealth
Editorial Special Report
Newspaper, Digital
National
Ad Close:
Friday May 22, 2020
Materials Due:
Friday May 29, 2020
Publication:
Saturday June 13, 2020
Managing Your Wealth is series of special reports that will offer guidance and strategies to Boomers, Gen X and Millennial investors they need to help grow and protect their wealth.

In a global, rollercoaster economy, unsettled political times and a record bull market, managing wealth intelligently, proactively and successfully is a necessity.
To help our readers manage their finances and retirement portfolio, The Globe is producing a series of twelve Managing Your Wealth special reports, delivered monthly. Our trusted, practical wealth management guidance and strategies will give Boomers, Gen X and Millennial investors the tools they need to grow and protect their wealth.
With 63% of our readers with investable assets having used a financial planning or wealth management service ​in the past year​, these powerful features enable you to reach motivated investors at the ideal times, throughout the year.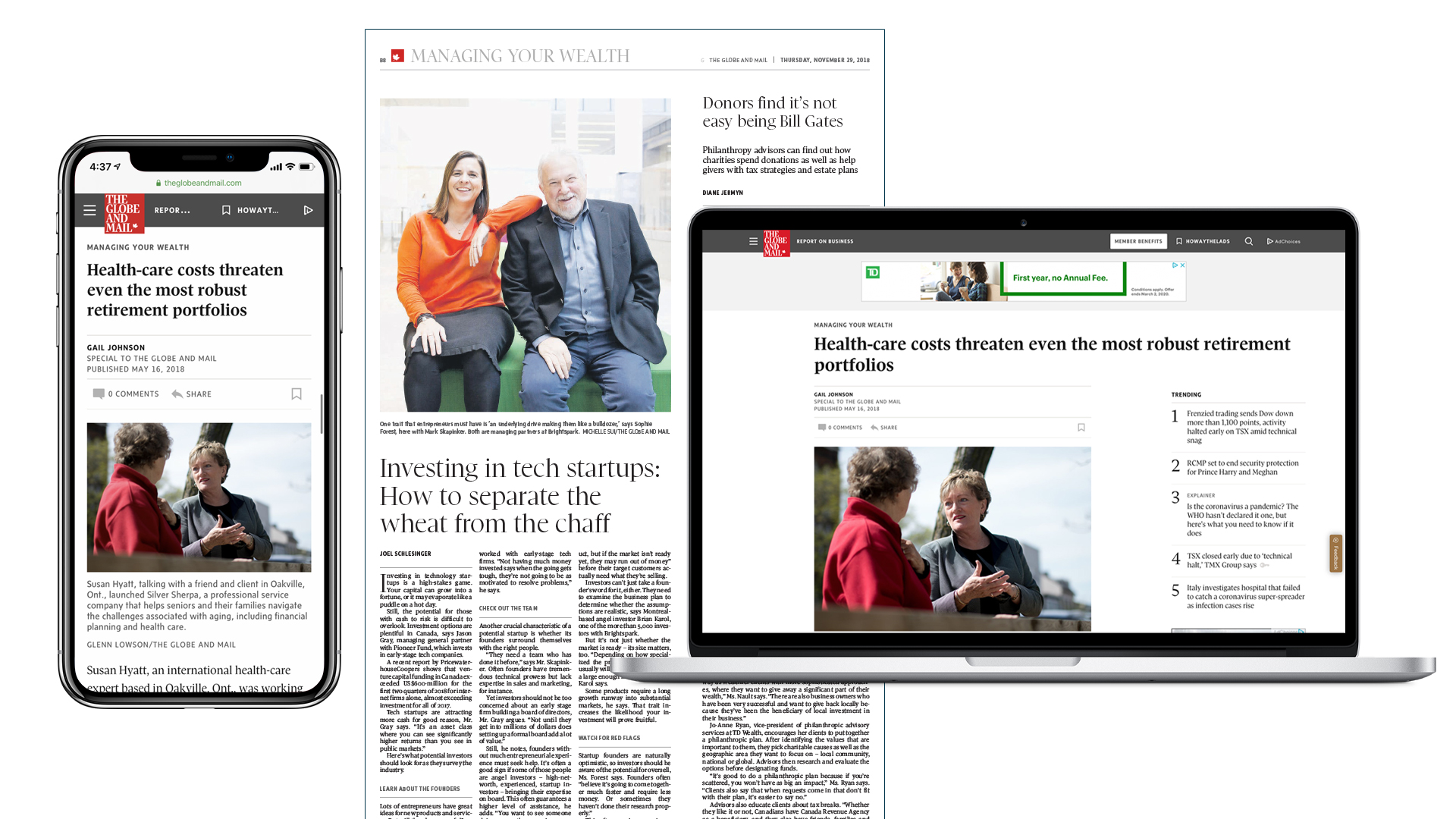 Saturday, January 18, 2020
Friday, December 27, 2019