This opportunity has passed.
ETFs
Editorial Special Report
Newspaper, Digital
National
Ad Close:
Tuesday December 22, 2020
Materials Due:
Tuesday December 29, 2020
Publication:
Tuesday January 12, 2021
This special report and webcast series provides effective strategies on how to maximize ETF growth during volatile financial times.

ETFs have become a valuable investment tool for many Canadian investors looking to grow their investment portfolios. To help smart decisions for their next purchase, we publish a series of twelve, specialized Exchange Traded Funds reports, each month.
With an index of 157% for ETF ownership compared to the average Canadian, Globe readers are much more likely to invest in these products. Don't miss the chance to deliver your message to this highly influential audience.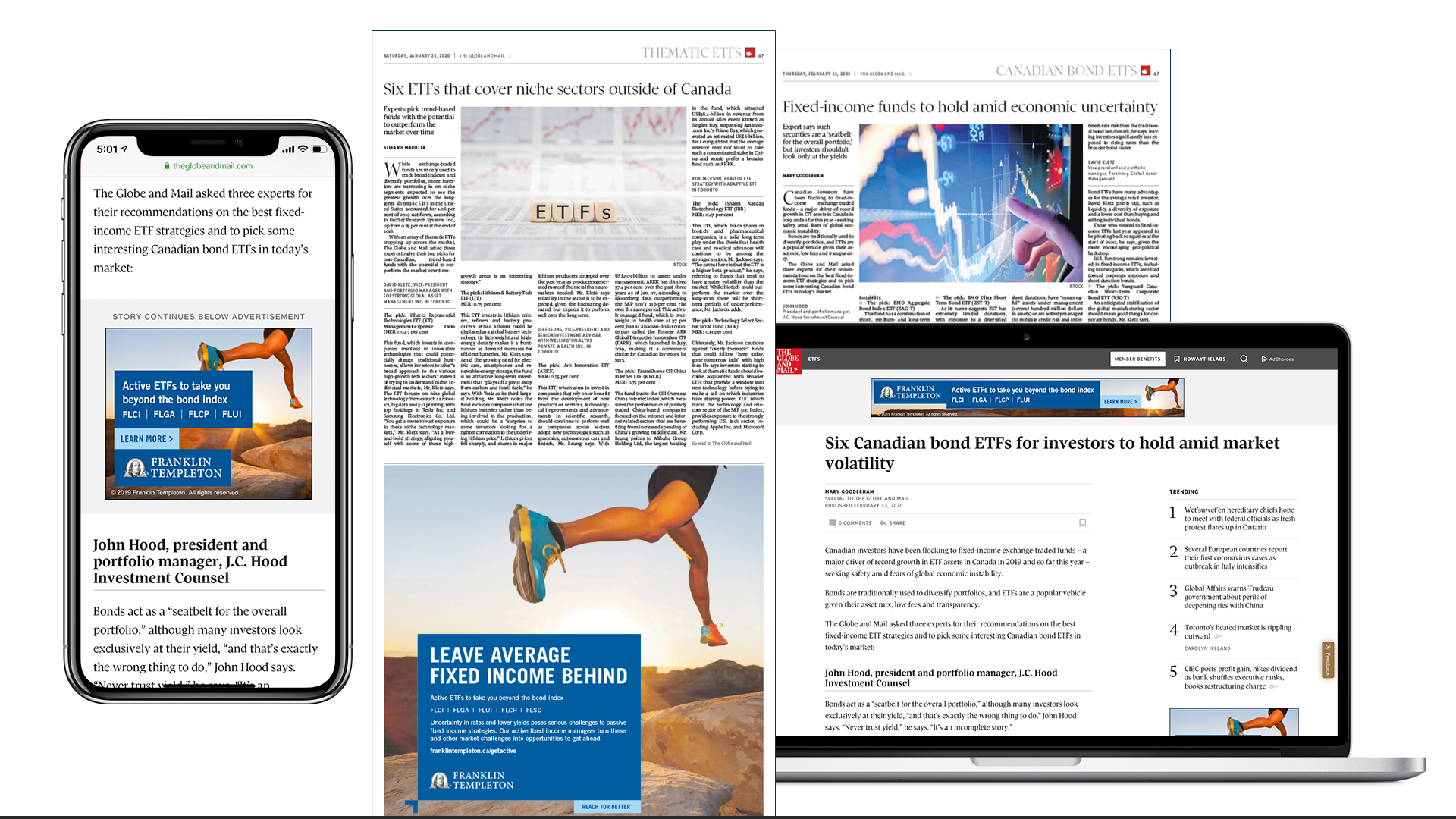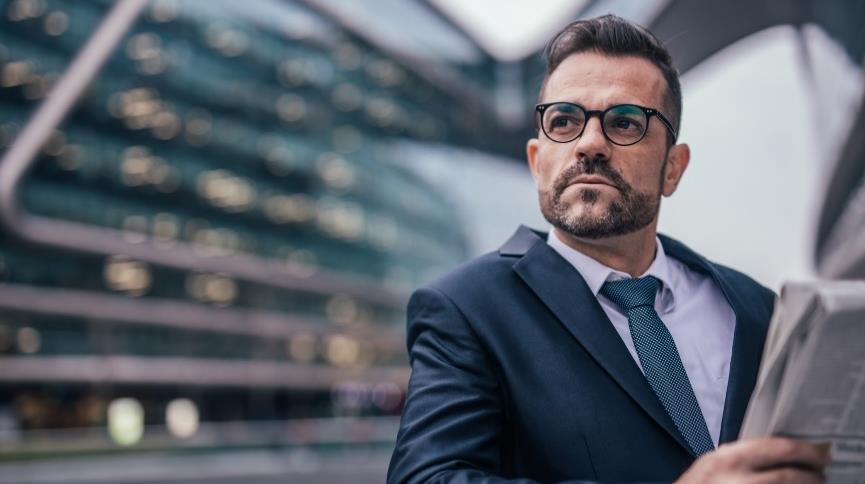 Print
Connect with valuable audiences across Canada in our trusted and high-recall editorial reports with unbeatable brand alignment.
Reach our engaged Globe Newspaper audience: 923,000 weekday readers in our National Edition
Source: Vividata Fall 2020 National, A14+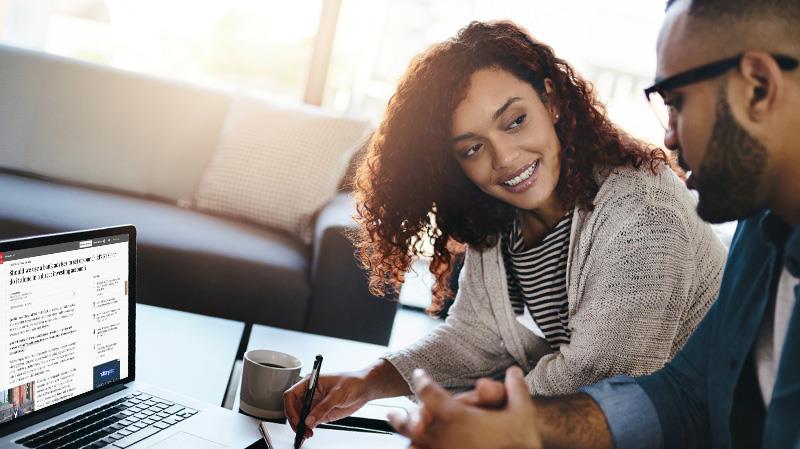 Digital
Engage desirable consumers and drive their response from through the effectiveness of Globe digital platforms.
Reach 7,500,000 monthly UVs*
35% higher reading time: 0ver 2 minutes on Editorial Report articles vs. Globe site average
3x higher CTR on ads next to content vs. Globe and Canadian site average
Sources: *Comscore Media Metrix Multi-Platform, Jul-Sep 2020 (Q3) Average. Omniture, Doubleclick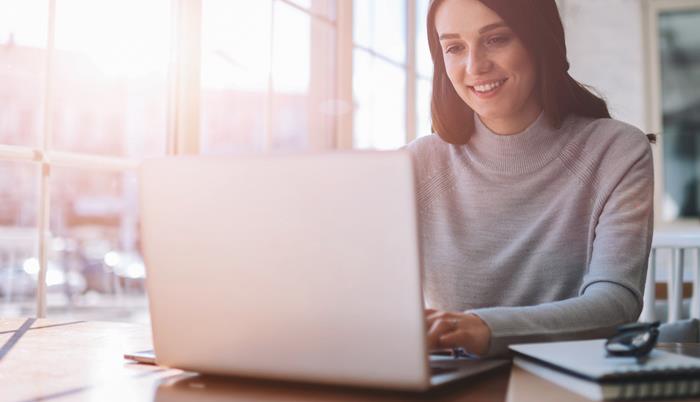 Webcasts
Featuring 45 mins discussion and 15 mins Q&A our interactive editorial webcast opportunities connect your brand directly with the audiences that matter.
45 mins engaging discussion + 15 mins Q&A
Average attendee duration: 50 mins
Average rating in post-event survey: 6 out of a 7 point scale
Source: Globe and Mail internal data