This opportunity has passed.
ETFs
Editorial Special Report
Newspaper, Digital
National
Ad Close:
Thursday November 5, 2020
Materials Due:
Thursday November 12, 2020
Publication:
November 26, 2020
To help savvy readers make their next purchase, The Globe and Mail will publish a series of Exchange Traded Funds special reports throughout 2020.

ETFs have become a valuable investment tool for many Canadian investors looking to grow their investment portfolios. To help smart decisions for their next purchase, we publish a series of twelve, specialized Exchange Traded Funds reports, each month.
With an index of 157% for ETF ownership compared to the average Canadian, Globe readers are much more likely to invest in these products. Don't miss the chance to deliver your message to this highly influential audience.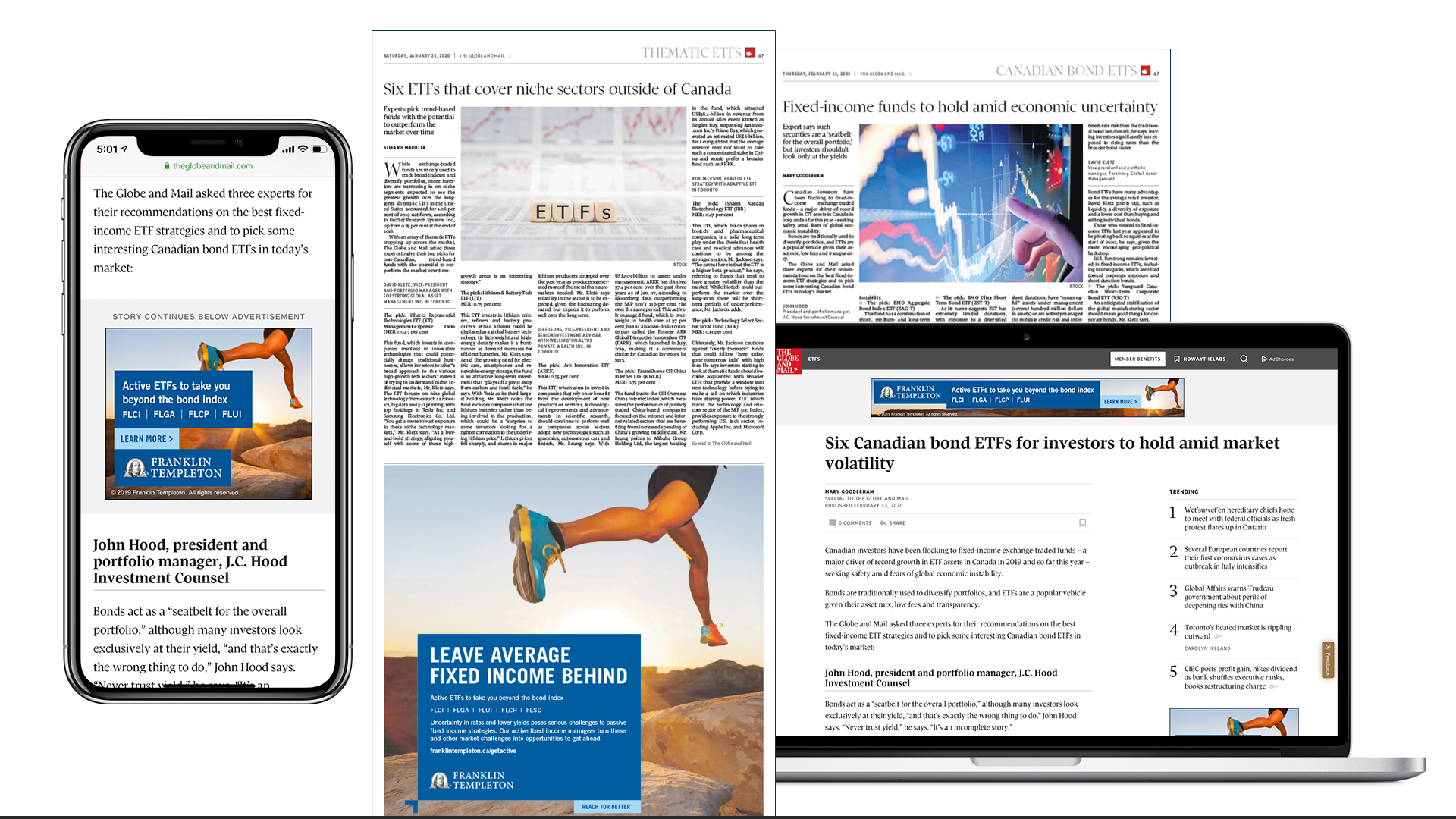 Thursday, January 16, 2020
Thursday, December 19, 2019
Thursday, December 26, 2019
Thursday, January 16, 2020
Thursday, January 23, 2020